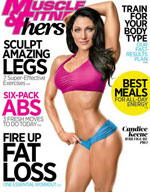 Candice Keene
1st Place, Arnold Schwarzenegger Figure International Champion 2013 & 2014
Each visit with Dr Choi always exceeds my expectations. I first came to him 8 years ago for breast augmentation. To this day I have zero complaints. I absolutely love them! Over the last few years, I see him for Botox and Juvederm and love the results. He is an artist at what he does, and has always had my best interest and the outcome is phenomenal.
There is a reason why he is the only one I see in all of Orlando!
---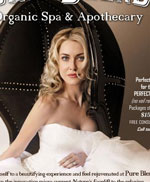 Kelly Newton
model and cosmetic entrepreneur
www.PureBlendsSpa.com
I have never felt so comfortable and confident in any other office. They take their time explaining every detail of the procedures and I never feel rushed.
---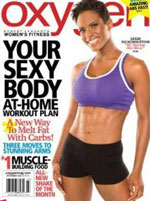 Leigh Hickobottom
fitness model and author
www.leighhickombottom.com
Very professional and friendly. I have been coming here for years for A+ service. A very warm office environment where Dr. Choi & Dr. Lambie take their time with each patient. The best hands down in a complete package. Excellence at its best!
---
Dr. Choi,
As a mother of three, I no longer felt that I was at my physical best, even though I watched what I ate and engaged in moderate exercise. I was considering having surgery through another well-known doctor here in Orlando when one of my friends went on and on about you. She was so motivating, I called your office immediately and scheduled a consultation. I knew that this type of surgery was the type I only wanted to have performed once, so I had better be sure. I knew within ten minutes of meeting you that you would perform my surgery. I was thoroughly impressed with your knowledge and the way you took the time to explain exactly what happens to the skin, the surrounding tissue and muscle in any area of surgery. I could not believe you actually sketched my body before and after while sitting across from me and sketching upside down. I knew if you applied your artistic ability to me that I was in the best of hands. I love the fact that I mentioned other areas of concern, and your response was that you could take my money but it would be wrong because those areas of concern would not benefit from the surgery.
My experience was nothing less than enjoyable with you, your staff, your absolutely beautiful facility surrounded by large pictures sketched by you, large screen TVs playing movies, televisions in every patient room and restroom…I could go on and on. From day one, you and your staff have always remembered me when I walked through the door and have welcomed me with open arms, literally, and have been nothing less than professional and supportive. You and your staff members are always very motivational and supportive. You will always be the one I trust and put my faith in when it comes to this type of surgery. I have since sent roughly a dozen referrals to you and I am thrilled to say that they are all as excited as I am about their results.
From the bottom of my heart, thank you Dr. Choi, thank you Hannah, Gigi, Mikita, Vivian, all of you (sorry if I left a name out), thanks for your support and thanks for taking care of me.
Hugs and kisses,
Kerry Kennon
---
Dear Dr. Choi,
I have been trying to put into words how much your surgical skills have changed my life. The physical pain, and emotional and mental suffering over a procedure done by another surgeon had brought me to a sad, dark place from which I was blessed and with such empathy from you Dr. Choi was I finally delivered. I arrived to meet Dr. Choi at a time when I needed a positive answer, after being rejected by other surgeons. I had been told that they would wish not to take on the surgery. I was told to return to the initial surgeon, even though he had not fulfilled the proper surgical results. I cannot imagine anyone consulting with you, Dr. Choi, and not feeling a sense of humble confidence emanating from you and hearing the purity in your voice, of how the surgery will be performed to its utmost perfection.
Dr. Choi, your staff makes me feel as if I am so special, their welcoming smiles, along with freshly baked cookies and coffee bring me to believe, I'm home. May God continue blessing you.
---
Dear Dr. Choi,
I am writing to let you know how thrilled I am with the results of my surgery. Unfortunately, I will not be telling everyone that I meet, since my surgery is my secret. However, when those who are seeking reveal themselves, I will share my experience with you.
The entire process has made me feel very special. Your team of professionals comforted, nurtured, and even entertained me.
I love the form of my breasts and never imagined how youthful the tummy tuck would make me feel.
As I approach my 49th birthday, the image of myself as woman has been restored and even enhanced.
Sincerely yours,
Catherine Von Sonne